LCD

MODULE REPAIR
ONE-STOP SERVICE FOR:
♦

Polarizer Removal & Replacem
ent — up to 80 inches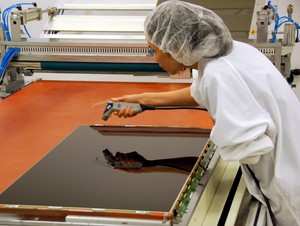 ♦ TAB Harvesting & TAB Bonding
♦ Drive Electronics Inverter Boards
♦ BGA X-Ray & Replacement
♦ Engineering Integration Services
Quality workmanship on
LCD modules up to 80 inches in a
fully-equipped Class 10,000 clean room.
By partnering with Hong Video Technology (HVT), manufacturers and OEMs can economically repair expensive assemblies that otherwise would be scrapped. Rather than purchase expensive new components, you can have your defective LCD modules repaired to like-new condition and returned to you within days for use as replacement parts. Using repaired assemblies as replacement parts can reduce costly last-time buys and associated inventory costs.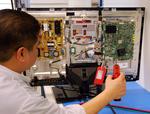 LCD modules repaired by HVT are comparable to new products, but at a fraction
of the cost.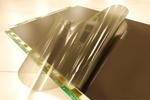 To deliver the highest quality repair, all services are performed in an ESD-controlled environment with a Class 10,000 clean room available.
Complete range of services for high-volume manufacturers, OEMs and TPSPs.
Consider the many benefits of repairing LCD modules with HVT. It's easy to get started, with free no-obligation evaluation of defective components.
♦ Quality repairs will reduce costs, minimize last-time buy quantities and reduce inventory.
♦ Proven EOL support. You receive cost-effective support throughout the product life cycle, even after the manufacturer ceases support.
♦ Fast turn times and delivery with competitive pricing.

♦ HVT is a qualified and experienced service provider for high-volume manufacturers, OEMs and TPSPs.
RECEIVE FREE EVALUATION OF DEFECTIVE COMPONENTS.
Are you ready to reduce the high costs of replacing out-of-warranty LCD modules, and reduce expensive last-time buys? You can, w
ith reliable after-warranty and EOL support from
Hong Video Technology
.
We repair failed LCD modules to like-new condition, so you can keep your systems running longer, reduce expensive last-time buys and finally have a source of cost-effective replacements for discontinued LCD modules.
It's easy to find out how much you can save, with ou
r FREE, NO-OBLIGATION COMPONENT EVALUATION. C
ontact me

at
mguidry@hvtnet.com
for details.